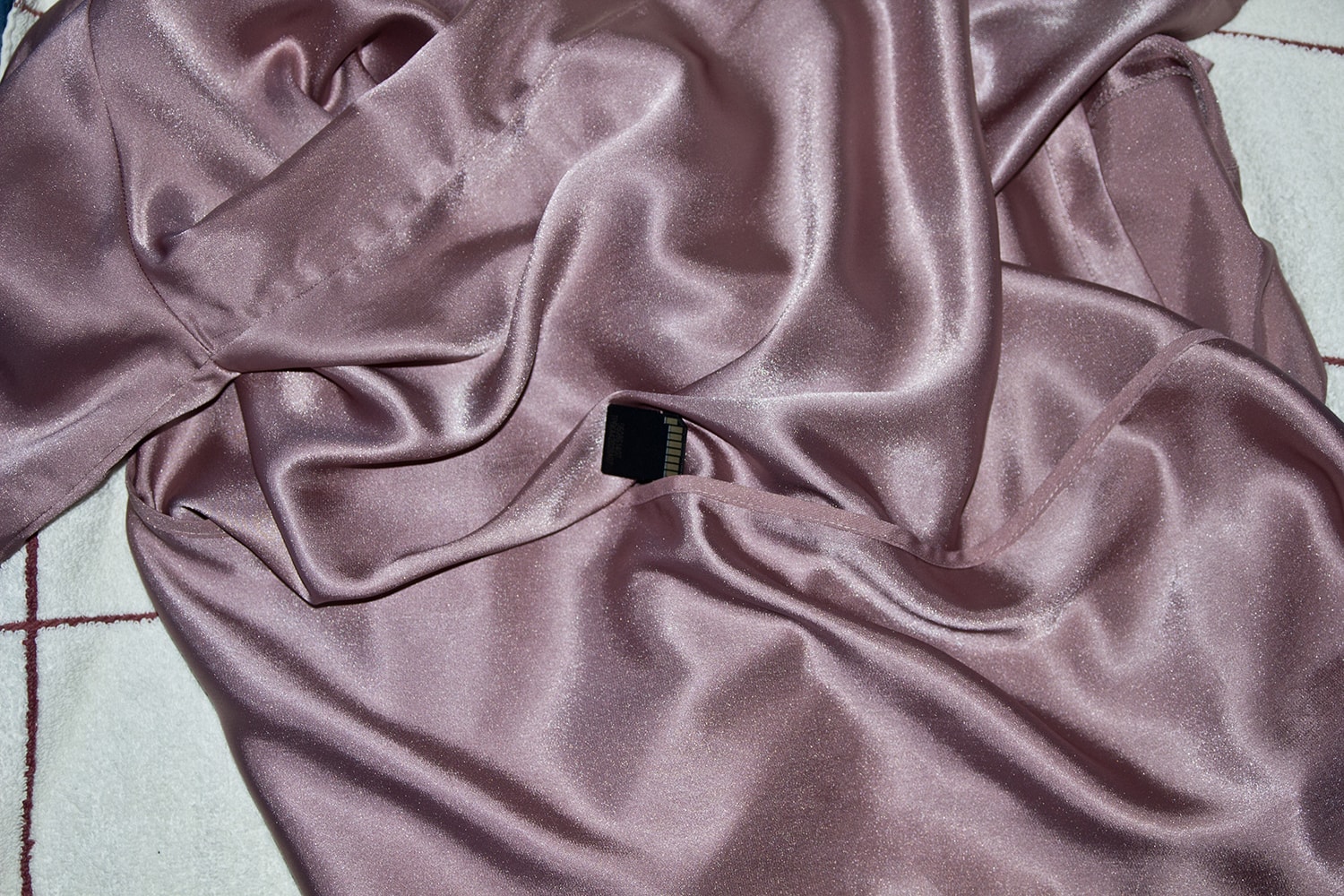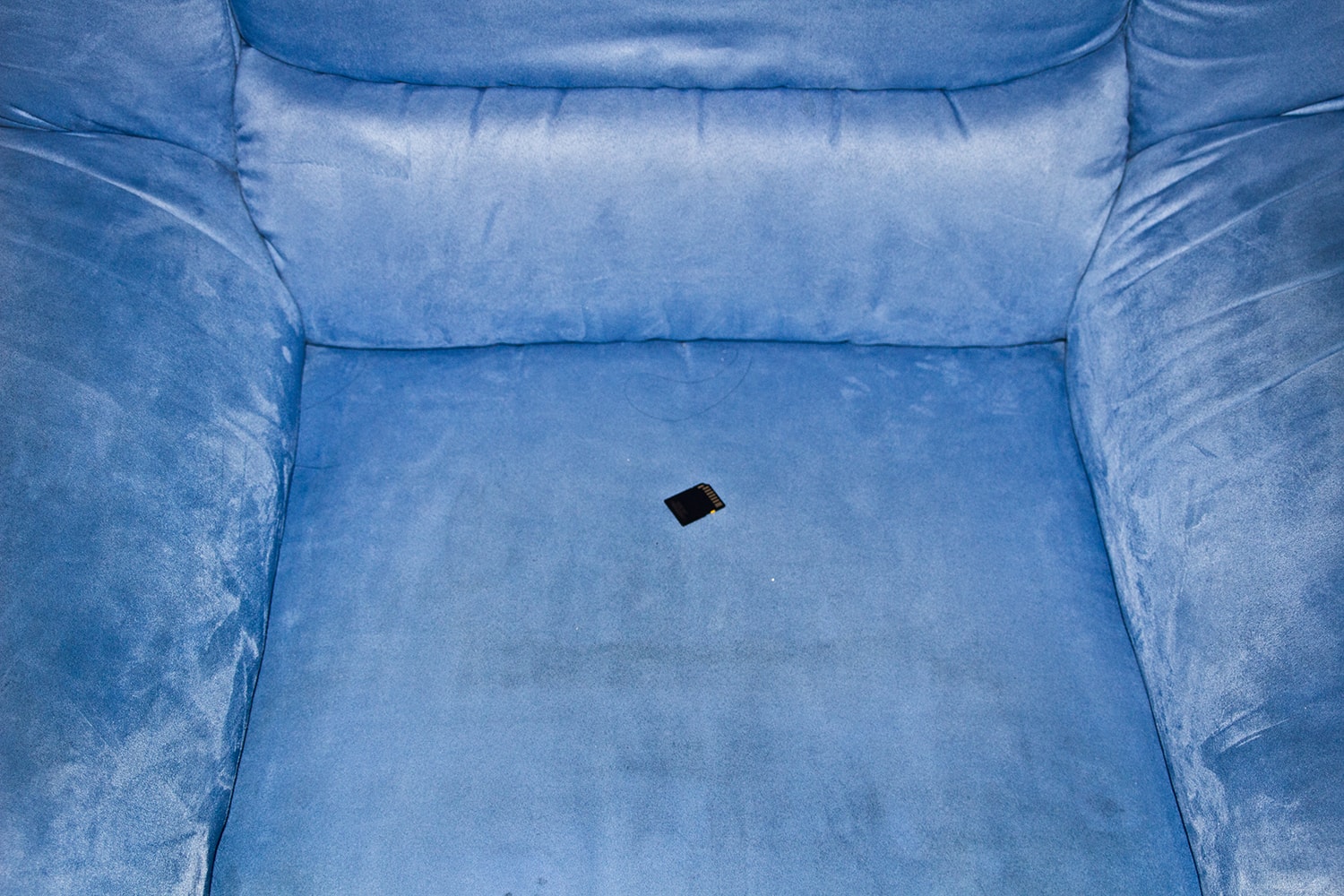 Self

In my photo project "Self", I reacted to the autoportrait theme which is used very often in artistic practice, especially in photography. What is hiding behind the scenes of an autoportrait? Perhaps the necessity to document yourself? It can be a tool for self-discovery, a way to better understand and reflect on yourself – a movement towards acceptance, and a manifestation and analysis of your own existence.
The project includes 6 photographs, documented using a flash card on my digital camera. On the flash card, there is only one photo – a photo of me. I took the photographs in the student apartment where I used to live, in places which were my natural daily surroundings. My room, floor or absurd still lifes in my workspace. The shots are raw and not typically presentable. I was working towards the opposite of the portrait esthetic and against the classic theme of beauty.
In this project, I also reacted to the rising theme of digitalisation. I wanted to show a  concept of me, data and a digital front. It's a portrait of information about me.